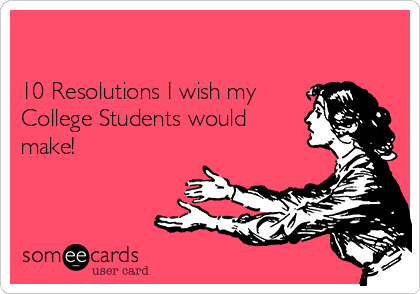 Inspired by Pensive Sloth's
Top Ten Teacher Resolutions
which is fantastic, (Go check it out, I'll wait) I started thinking about the resolutions I hope/pray/wish my students are going to make this next semester. Here's what I've come up with: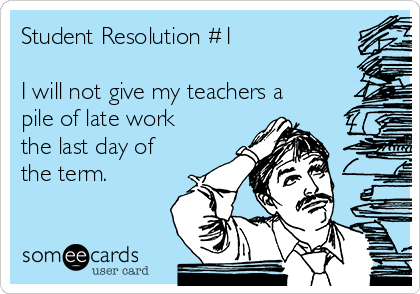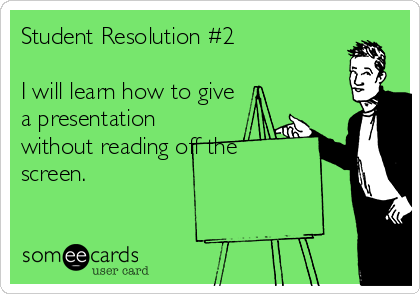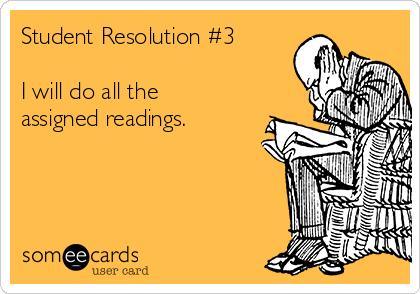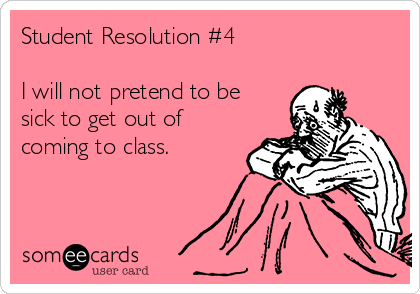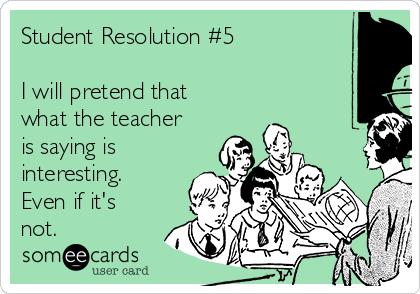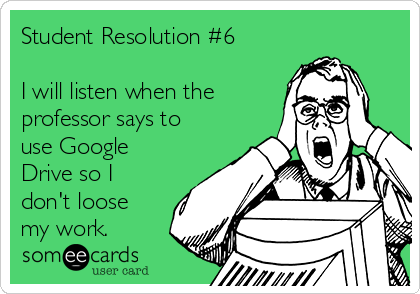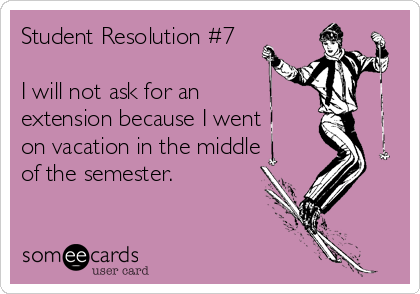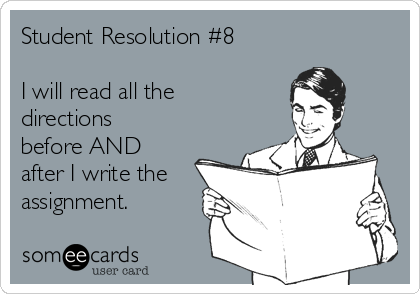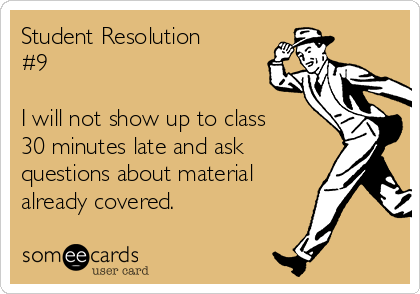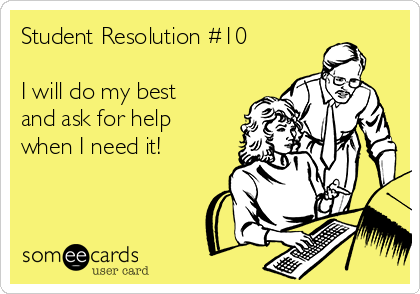 Keep in mind, I teach college so my peeves are likely different than yours. If I was still teaching middle school one of these would definitely say, "I will not ask to go to the bathroom 5 minutes after returning from lunch."
What resolutions do you wish your students would make?